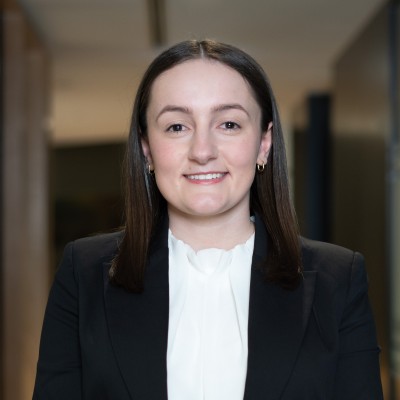 Contact
Direct +61 88228 1198
mmccard@cowellclarke.com.au
Back to people
Maddy McCard is a member of our Dispute Resolution team.
She assists our clients across a spectrum of dispute resolution matters, from contractual and insolvency disputes to advising franchisors on disputes with franchisees.
Maddy brings a broad interest in commercial matters to her client's work having obtained a double degree in law and commerce.
Expertise:
Qualifications:
Bachelor of Laws
Bachelor of Commerce in Marketing
Graduate Diploma in Legal Practice
Affiliations:
Law Society of South Australia