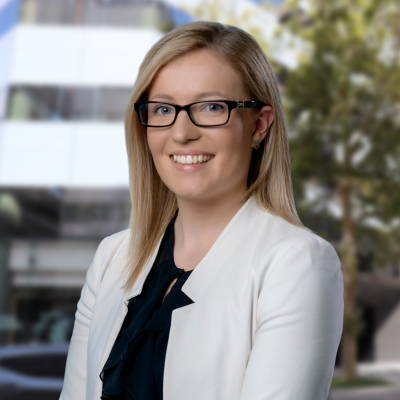 Contact
Direct +61 8 8228 1179
ewhite@cowellclarke.com.au
Back to people
Emily is a Senior Associate in Cowell Clarke's Private Client, Estate Administration and Dispute Resolution Groups.

She assists clients with their succession planning to ensure that private wealth and control are passed to the next generation in accordance with their objectives. She has a keen interest in asset protection, which involves implementing strategies to minimise client exposure on both death and in the event of legal incapacity.

Emily drafts and interprets both mainstream Wills and complex Wills (including Testamentary Trusts, Charitable Testamentary Trusts and Special Disability Testamentary Trusts), Enduring Powers of Attorney, Enduring Powers of Guardianship and Advance Care Directives across all Australian jurisdictions. She also guides clients through their personal and business succession planning whilst also ensuring that personal assets and control of trusts, companies and self-managed superannuation funds are considered and addressed.

Emily also advises on estate administration issues, estate disputes, testamentary capacity claims and family provision claims. She has experience in instituting Court proceedings across South Australian, Victorian, New South Wales and Queensland jurisdictions relating to estate dispute claims. Her experience also extends to preparing Administrative Tribunal proceedings regarding administration and guardianship orders for protected persons.  
Expertise:
Sectors:
Services:
Qualifications:
Bachelor of Laws (Honours)
Bachelor of Commerce (International Business)
Graduate Diploma Legal Practice
Affiliations:
Law Society of South Australia