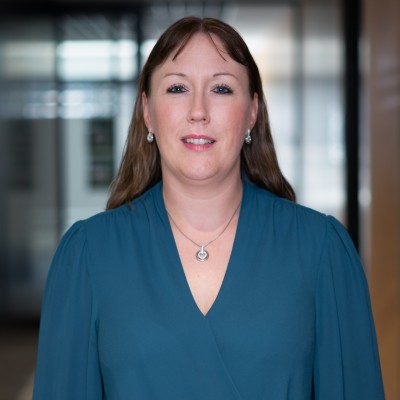 Contact
Direct +61 8 8228 1125
kgesti@cowellclarke.com.au
Back to people
Kimberley oversees the administration and management of Cowell Clarke's Accounts Team.
Kimberley liaises with our clients, external providers, and practice teams to ensure the efficient management of accounts. She is responsible for a range of tasks central to the efficient running of Cowell Clarke's core business including maintaining the firm's trust account and ensuring compliance with trust regulations.
Kimberley also assists with maintaining Cowell Clarke's financial records and legislative reporting requirements as well as the management of our credit control and debt collection. She has been proactive in pursuing continual education and training, complimenting her degree in Mathematics and Computer Science with training in Paralegal Services and Law Practice Management.
 Kimberley's outstanding communication skills and attention to detail have seen her work in the legal industry for more than 15 years.
Qualifications:
Bachelor of Mathematics and Computer Science
Certificate IV in Legal Services
Certificate IV in Accounting