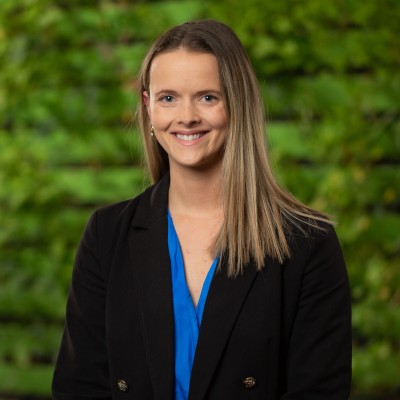 Contact
Direct +61 8 8228 1113
akenny@cowellclarke.com.au
Back to people
Alexandra practices in our corporate and commercial team and primarily works in our ESG team. She provides advice to clients on developing their ESG strategies and policies as well as broader corporate governance and compliance matters. Within ESG, she has a particular focus on climate and sustainability related-related disclosures, greenwashing risk analysis and modern slavery compliance.
With a double degree in law and accounting, Alexandra provides clients with comprehensive advice on a wide range of commercial and corporate matters. Alexandra has a particular passion and interest in ESG and assisting companies with their corporate responsibility in an ever-changing ESG landscape.
Alexandra was nominated for the Law Society of South Australia's "Bulletin Article of the Year" award in 2021 for her article detailing the evidentiary issues in South Australia's legal system for Aboriginal and Torres Strait Islander witnesses.
Expertise:
Qualifications:
Bachelor of Laws
Bachelor of Commerce (Accounting)
Graduate Diploma of Legal Practice
Affiliations:
Law Society of South Australia
Member of the Law Society of South Australia Council