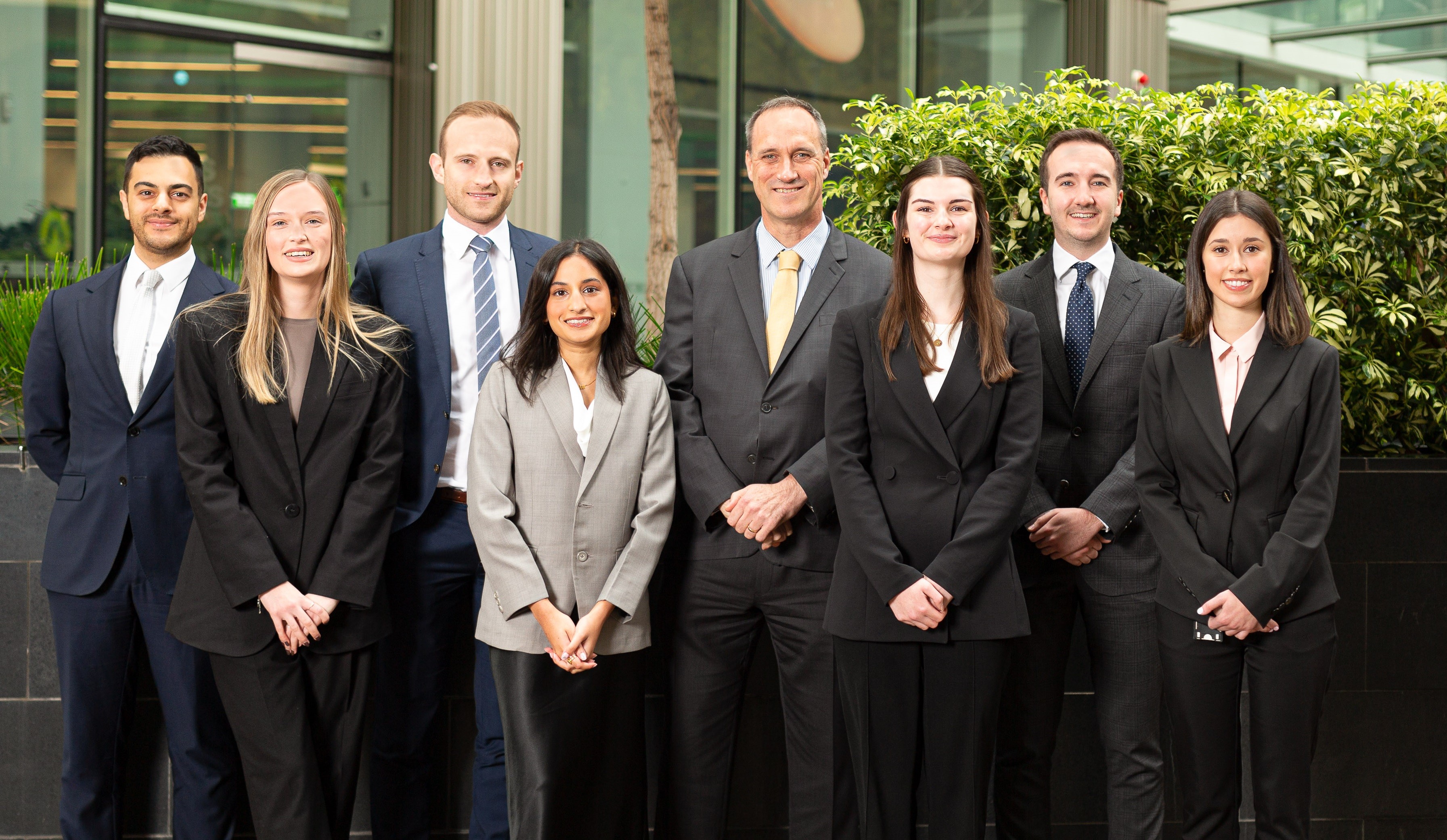 Cowell Clarke's Tax & Revenue group will expand with the addition of three new solicitors who have progressed through the commercial law firm's Tax Academy training program.
Karishma D'Souza and Carlie Frantzis have recently joined the team as newly admitted solicitors with Amy Lancaster following later this year. 
Cowell Clarke Director and Head of the Tax & Revenue group, Peter Slegers, said the expansion reflected the increasing demand for tax law advice.
"I've witnessed significant growth in tax law practices since I started in the profession and there is clearly strong demand in the corporate and commercial marketplace for specialist tax law advice," he said.
"It is also an area attracting many young, talented individuals who aspire to a challenging but rewarding career as a commercial lawyer.
"I am thrilled that Karishma, Carlie and Amy are joining our team.
"They have clearly demonstrated commitment, energy and application during their time in the Tax Academy over the prior two to three years."
From left to right: Karishma D'Souza, Amy Lancaster and Carlie Frantzis

Cowell Clarke's Tax AcademyTM recruits undergraduate law students of the highest calibre and provides them with hands-on long-term training with a view to the undergraduate ultimately becoming a commercial solicitor with a high degree of tax and revenue law specialisation.
Karishma, Carlie and Amy will join Associate Jackson Jury, Senior Associates Daniel Marateo and Joshua Pascale and Director Peter Slegers in Cowell Clarke's Tax & Revenue group. Jackson, Daniel and Joshua also came through via the firm's Tax Academy.
"Progressing through the Tax Academy has given me the confidence to hit the ground running", Carlie said.
"It's good to start as a lawyer with over two years of real life experience under my belt."
Cowell Clarke's Tax & Revenue group provides specialist taxation advice to chartered accountants, company CFOs and high net worth individuals and groups across Australia. The group also advises on superannuation law and private client issues.
For more information on Cowell Clarke's Tax AcademyTM see here - https://www.cowellclarke.com.au/careers/tax-academy
With offices in Adelaide and Sydney, Cowell Clarke provides legal services, commercial advice, legal digital solutions, and support to clients in business and industry across Australia and internationally. These include agribusiness, digital & technology, aged care, property and infrastructure, financial services, retail & manufacturing, not-for-profits and international trade.