Feedback matters.
Whether we have worked with a client over several days or several years, we appreciate receiving their feedback about how they have found their experience in dealing with Cowell Clarke.
Below are some testimonials from our clients.
Although Cowell Clarke have grown significantly, they still give personal service and advice. Unlike some of the larger interstate firms that I have dealt with, you're not handed from one lawyer to another, until your matter is delegated to the most junior resource.
To know that we have all of our AFSL 'collateral' in one place, in the right place and that it is current, gives us great comfort in meeting our obligations under the Act and to the regulator. I would highly recommend Cowell Clarke's services to any AFSL holder.
Cowell Clarke provides us with a fully outsourced AFSL Compliance function. Utilising their specifically developed AFSL Compliance Portal and experienced staff they have effectively removed all AFSL compliance administration from our business whilst simultaneously ensuring we are appropriately managing compliance risk.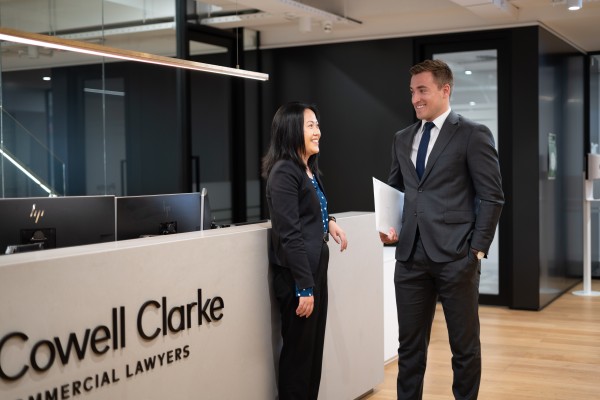 Brett knows our business...Good lawyers and solicitors know your risk tolerance, without you having to establish it through brail. He just knows where we are at, how far to push, what we stand for and our principles. This is not a skill that can be readily emulated by other practitioners.
The team at Cowell Clarke are passionate about working with companies and investors in the technology and innovation sector and they've built an enviable track record and network in this space. Whether it's working on capital raisings, fund formation, mergers and acquisitions or commercial matters, they understand our business and what drives the industries and markets that we operate in.
I recommend Cowell Clarke to many people and have found that virtually all have become long standing clients. It is always a pleasure dealing with professionals.
Rob's diverse and global background gives him knowledge which is not just textbook, he gives straight forward advice, directly answers questions and is honest. I'd certainly recommend him. Having real answers means that you can make real decisions, rather than hypotheticals.